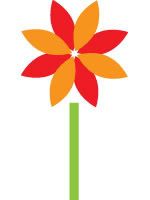 11 Lessons I Learned Earning $119,725.45 from Amazon Associates Program
Find out how ProBlogger Darren Rowse makes a bajillion bucks form Amazon Associates in the last six years. Tip number five? "5. Get People in the Door and Let Amazon Do What they're Good At." Amen.
10 More Amazon Associate Program Lessons I Learned on My Way to Six Figure Earnings
More tips from Darren in this follow up ProBlogger piece.
How to Report Abuse to WordPress.com
Mucho helpful info and links for WordPress bloggers in this Lorelle on WordPress guest post from Plagiarism Today blogger Jonathan Bailey. How to report "spammers, scrapers and other bad guys" to the powers-that-be at WordPress.
Write boldly. Have an opinion. This Copyblogger guest post shows you how being "respectful" and qualifying your opinions can make your blog kind of boring.